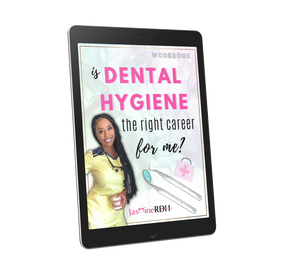 Workbook : Is Dental Hygiene The Right Career For Me?
Written by Jasmine Williams, RDH, BSDH, MHA
Do you dream of having a career as a dental hygienist?
This workbook includes thought provoking questions that I asked myself prior to pursuing my career in Dental Hygiene. Find out if Dental Hygiene is the right career for you!
You will instantly receive a link to download the workbook in your email once payment has been completed. As this is a workbook, it is recommended that you print it out for best results.
All sales are final.